Mid-Atlantic States Service Area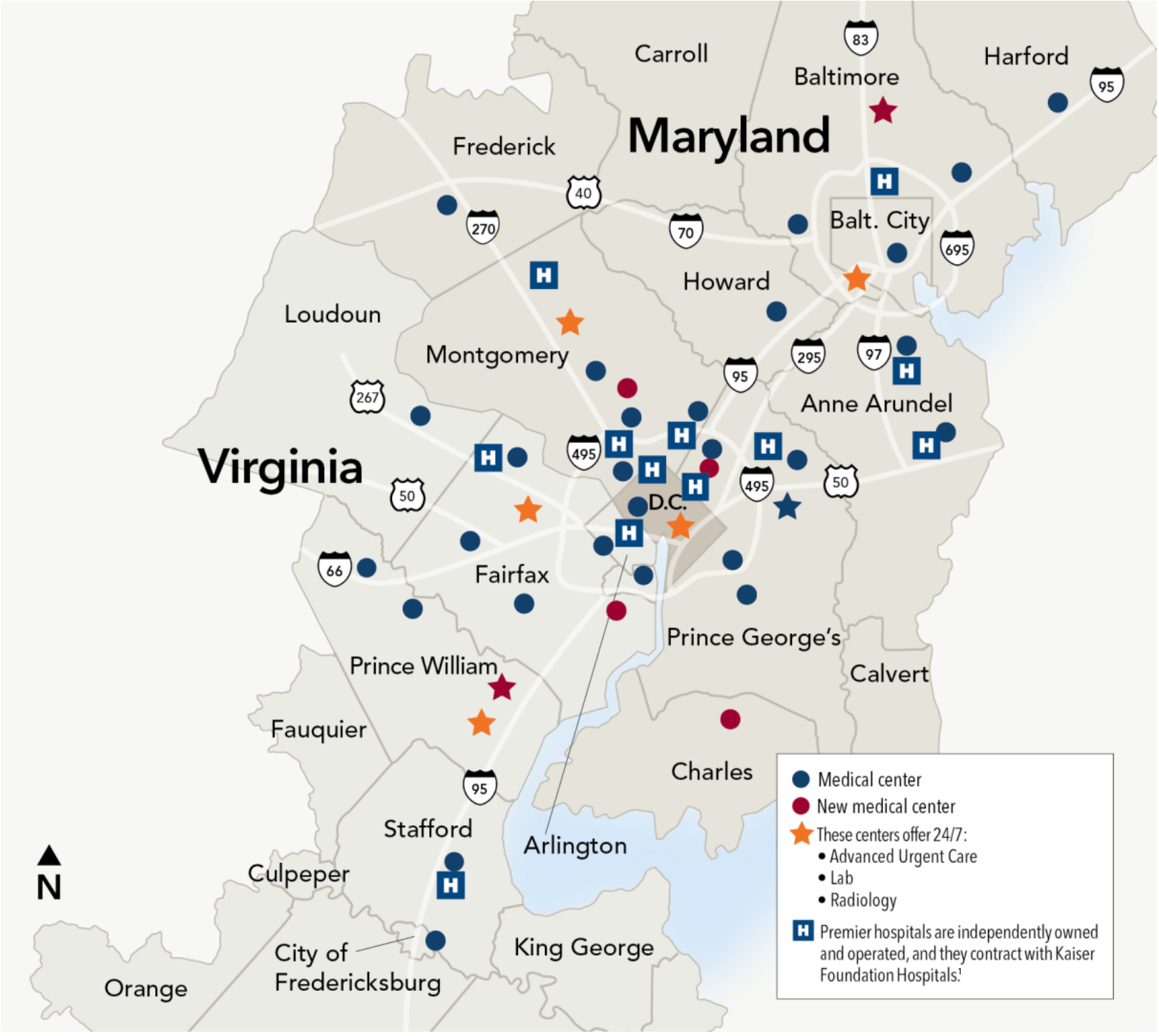 See what it's like being a member
Experience how we make health care simpler and more convenient. No matter where you are, you can explore our facilities, learn about our specialty care and telehealth services, and watch short videos about our members and care teams.
1 Premier hospitals are independently owned and operated hospitals, and they contract with Kaiser Foundation Hospitals. The continued availability and/or participation of any facility cannot be guaranteed. Kaiser Permanente reserves the right to relocate, modify, or terminate the location for premier hospitals. For the most up-to-date information, visit kp.org/premierhospitals.
Easy to Join
Find out how convenient it is to switch.
Connect with a Kaiser Permanente advisor to learn more: 800-777-7902 (TTY 711), Monday through Friday, 7:30 a.m. to 9 p.m.